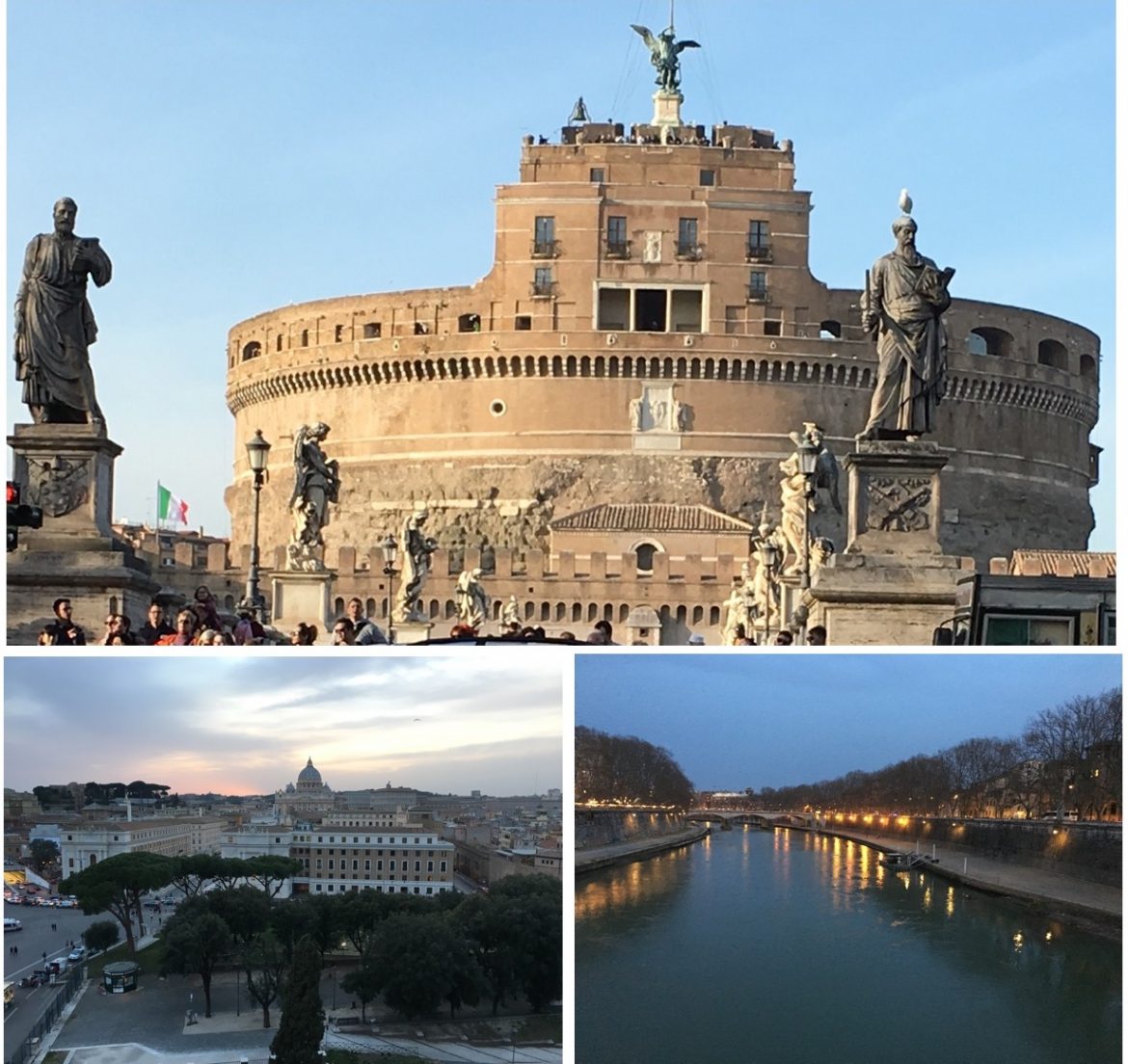 Arriving back from Rome in the early hours of the morning exactly a week ago, I have spent the last week physically resting whilst catching up with emails and queries, paying a pre- residential visit to Swanwick, planning agendas and collating the final paperwork for Swanwick.
My visit to Rome along with a group of 18 other ladies was to participate in an MWiB pilgrimage arranged by Jill Baker.  Staying at the Ponte Sant'Angelo church centre we were hosted by Revd Dr Tim and Mrs Angela Macquiban.
In addition to being the minister of the Church and Director of the Methodist Ecumenical Office in Rome, Tim is an historian. We were guided by Tim through parts of the pre-Christian ancient city, the early years of Christian persecution, post-Constantine Rome and, through the eyes of 'Mediterranean Hope', we looked at the issue of migration and the choices being made by Italian communities today.
During the five day pilgrimage we shared stories, worship, fellowship together but also had the opportunity to spend quiet time or explore individually and late one afternoon I took the opportunity to do just that.
As its name would suggest, the church centre is based at the end of the 'Bridge of Angels'. On the far side of the bridge is a large fortification fondly known as the 'Angel Castle' pictured above. Originally built to defend the ancient city it was later used by the Vatican and in the fifteenth century used as a safe-house to protect the Papacy. Pope Clement VII stayed there for 7 months when Rome was sacked in 1527. Carved in 1544, the statue of St Michael the Archangel was not placed in position until the eighteenth century.
Strolling across the bridge I discovered that the queue for entry to the castle had dwindled so I decided to explore. I meandered through this interesting building gradually making my way to the roof. I was rewarded by stunning views across the city, the river and the Vatican, St Peter's Basilica is pictured above. The pink sky reminded me that time was ticking on so hot-footing it back down the spiral staircases I was just in time to take the lovely photo of the River Tiber from Ponte Sant'Angelo and join the pilgrim band for our evening meal.
I have much to remember, to think and pray about and more to share, but for now I just simply say thank you to Jill, Tim, Angela, my fellow pilgrims and all those who contributed to our time together in Rome – was it really only five days?
Blessings Sandra